High Strength Steel Coil Production Line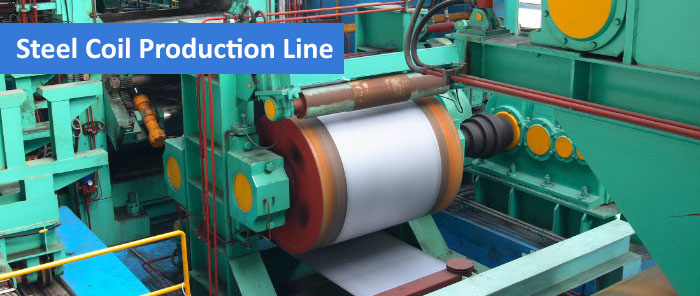 In the first half of 2018 year, the 1580 production line vigorously developed the high-strength steel market, and promoted product structure upgrades with user structure adjustment. Since entering the market of steel export at the beginning of the year, 1580 production line high-strength steel representative products - gas cylinder steel production and sales reached 27,000 tons.
As to customer analyze, large amount of steel exports to areas of Thailand, Pakistan and other countries along the "Belt and Road" nearly 20,000 tons. ANSON not only helped domestic users overcome the production line problems, also achieved purpose of increasing this high-end steel production, domestic and international market sales go hand in hand.
Popular Gas Cylinder Steel Grades
The SG295-Cr, HP345-Cr and other grades of welded gas cylinder developed by the 1580 production line are mainly used for the manufacture of liquefied petroleum gas cylinders, acetylene cylinders, oxygen cylinders, liquid chlorine bottles, etc.
The products have high requirements on the performance of the coil, and it must have a certain strength, but also have good mechanical properties such as good stamping performance, welding performance and low cold-brittle transition temperature.
Gas Cylinder Steel Plate Development in China
Although the production of gas cylinder steel is very difficult, with the promotion of environmentally-friendly vehicles, the demand for steel for liquefied petroleum gas and natural gas cylinders keeps increasing, and the welding of steel has shown broad market prospects. For example, a user in Tianjin has a personalized demand for deep-drawn bottles with an elongation of more than 35%. The organization technicians worked hard to solve the problem. By optimizing the composition design, optimizing the cooling system, achieving low yield ratio and high elongation, the stamping performance of the product was further improved, and the stable mass production of the high-stretch deep-drawn gas cylinder steel was realized.
The downstream users changed from the original 3 welds to the current 1 weld in the cylinder welding process, ANSON has helped the user overcome the industry problems and improve production efficiency and quality assurance. If you are interested in buying pressure vessel steel plate, gas cylinder steel plate, contact ANSON STEEL now!