API 5L Spec line pipe according to the provisions of the production process were divided into 8 kinds of seamless steel pipe, ERW steel pipe, submerged arc welded pipe and so on. But the most commonly used types are seamless steel pipe (Seamless), straight seam high frequency electric resistance welded pipe (Electric Resistance Welding, named as ERW), LSAW pipe (Longitudinally Submerged Arc Welding, named as LSAW), spiral submerged arc welded pipe ( Spirally Submerged Arc Welding, abbreviated as SSAW), etc.
Due to the limitation of seamless and ERW pipe size, the main line (generally larger diameter) usually use LSAW (with UOE based) and SSAW. As for the selection of LSAW and SSAW there have been different opinions: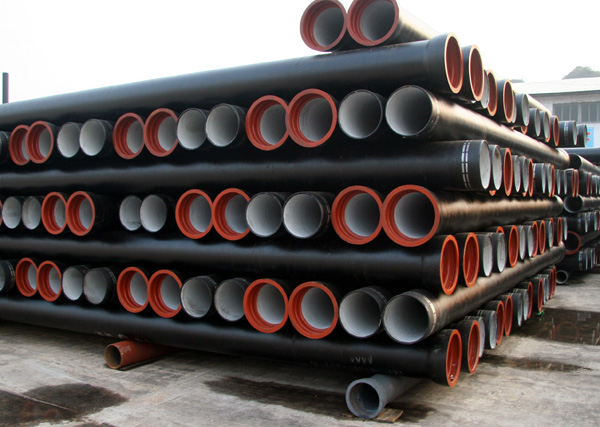 Italy allowed in the line line using SSAW pipe.
In Canada, SSAW and LSAW completely in the same position, but the actual use of the main line, SSAW accounted for about 70%. In November 1992, when the Institute of Petroleum Pipe and M annesm ann Institute technicians discussion, from four aspects they compare the quality of the UOE and SSAW.
United States, Japan and Germany used to be negative SSAW, that the line should not be used SSAW. Due to the limitation of seamless and ERW pipe size, for nearly 20 years oil and gas transport line build in United States, the main route (usually larger diameter) uses LSAW (with UOE based) and SSAW.
Russia fully affirmed SSAW pipe, the main line preferred SSAW column tube.
According to the molding process, SSAW pipe have large residual tensile stress (up to 200 ~ 300M Pa); and UOE forming process small rebound, especially after the welding process has an enlarged diameter, compressive residual stress in the surface of - 200 ~ - 300M Pa.
Due to mechanical expanding process, UOE pipe has higher dimensional accuracy than SSAW.
SSAW pipe weld length is longer than the UOE pipe, it also has higher probability of weld defects.
UOE separately forming and welding, good welding position, welding parameters easy to control, easy to weld quality assurance.
Agico has the experience of export large quantities of API 5L line pipe and Line pipes of other standards, if you are interested in line pipe product price and details, don't hesitate to contact us now!