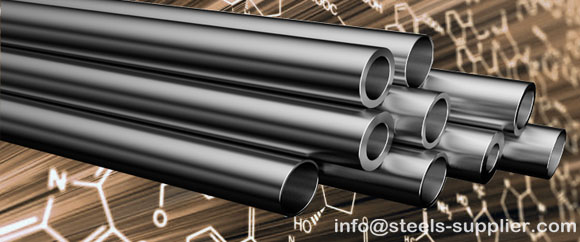 Boiler tubes refers to hollow round section steel that is used in manufacturing heat transfer unite, ASTM A179/ASME SA179 specification is designed as American standard of Seamless Cold-Drawn Low-Carbon Steel Heat-Exchanger and Condenser Tubes. Diameter and wall thickness of ASTM A179/ASME SA179 has a wide range from small diameter to several meters. ASTM A179 Steel Tube can be used for pipeline in thermal equipment, industrial machinery, petroleum geological exploration, container, chemical industry and other special purpose.
Pipe type of ASTM A179 Steel Tube:
pipe can generally be soSteelrted into seamless and welded steel pipe (according to manufacture methods) two categories. As to ASTM A179 steel tube, it is made into seamless steel tubes, as the steel tubes have to work under high temperature and pressure, it has to withstand the pressure to hydraulic experiment to test its voltage capacity and quality, leakage, wet or expansion for qualification, some boiler steel tubes also need requirements for flanging test, the flaring test and flattening test.
Click here for ASTM A179 Specification Details
Application fields:
ASTM A179 is widely used as water wall tube, high pressure boiler tube, superheated steam tube, smoke pipe with large and small diameters, etc. In general, it is used in high temperature and pressure conditions.
20G Steel-ASTM A179 equivalent standard:
20G steel is one common China steel grade of boilers, belonging to GB5301 steel specification, as steel manufacturing technology improves, it has become one popular steel product for boiler needs, customer can decide which steel material is more suitable for your end use.
Production requirements of ASTM A179 tube:
ASTM A179 steel tube is seamless pipe, it has very strict requirements on steel hardness, surface smoothness, etc. If you are looking for the equivalent foreign standard, you need to focus on its physical properties and test data first. ASTM A179 has higher temperature requirement than ASTM A178. No matter what steel material is, mechanical properties is the key indicator for you to make the final decision, also tensile properties-tensile strength, yield strength, elongation and hardness, temperature performance shall be looked up and put into consideration.
Summary
Review Date
Reviewed Item
ASTM A179 Seamless Cold Drown Steel Pipe Tubes
Author Rating