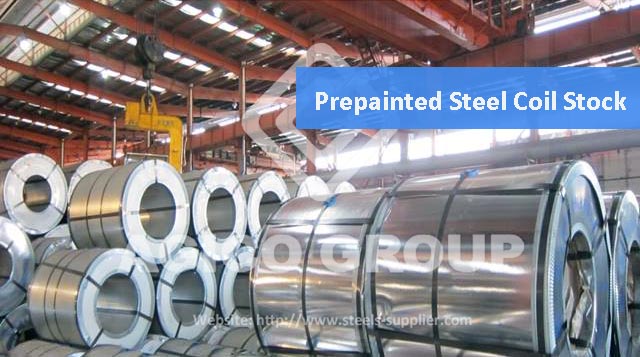 Basic Definition of Color Coated Steel Coil
Color-coated steel sheets (commonly known as prepainted steel sheet) are galvanized steel sheets (hot-dip galvanized, electro-galvanized), which are subjected to surface pretreatment (degreasing and chemical treatment) and coated by roll coating method, then after baking and cooling, steel sheet manufactured with one or more layers of liquid paint of different colors.
Coating Structure Layer Types:
Two coats and two bakes (2/2): corrugated tiles (corrugated plates), should not be used as sandwich panels.
Two coats and one bake (2/1): composite board (sandwich board).
Two coats and one baking tape M (2/1M): The corrugated board and the sandwich board are used.
One coat and one bake (1/1): The most typical example - Taiwan Chang Hao.
Other special requirements: such as 2/0
Rolling Direction of Steel Coil
Positive Roll: The top coat is on the outside and is being taken up.
Reverse Roll: topcoat, reverse winding. Manufacturers: such as Taiwan Yutie, South SUN
(The vast majority of the color-coated rolls of the origin are taken in the forward direction)
Specifications and Weight of Color Coated Steel Coil
Thickness specification: between 0.14 and 1.5, common specifications: 0.286, 0.3, 0.326, 0.35, 0.376, 0.4, 0.426, 0.45, 0.476, 0.5, 0.526, 0.55, 0.576, 0.6, 0.8, 1.0, 1.2.
Width specification: Common specifications 1000, 1200, special specifications 914, 1250 other special specifications 1250 other special specifications.
Volume weight: generally 3 to 5 tons.
Common Quality Problems of Color Coated Steel Coil
Chromatic Aberration, Stripping, Slip Coating, Scratching, Deformation, Pits, Black Spots, Wrinkles on Surface, Foaming, Water pattern, Peeling Off the Coating After Pressing, Deviation, Paint Decay.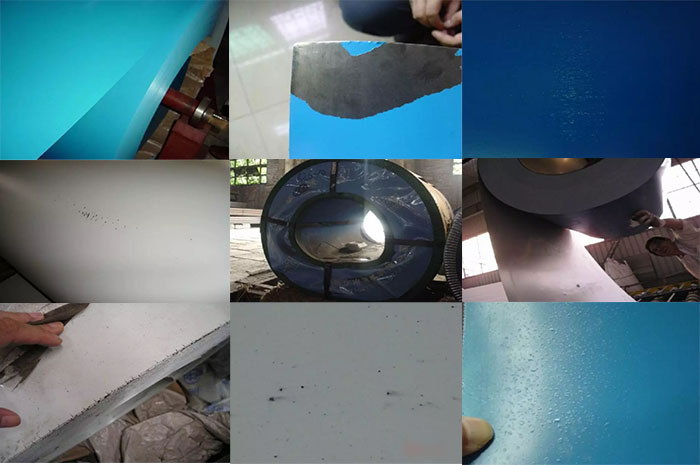 Processing, Storage and Transportation Tips for Steel Coil
Precautions for Shearing Processing: The table surface that is in contact with the color coating plate during cutting should be covered with a rubber mat and kept clean, minimize the burrs on cut surface, and timely remove the chips and metal burrs generated during the short cut to prevent the coating of steel sheets are scratched each other when shearing the stack.
Storage and Transportation Requirements: steel coils shall not wetted by water, stored indoors, avoiding open storage. If there is condensation caused by rain, remove the moisture immediately and use it as soon as possible. Do not accumulate steel coils to avoid damage to the coated coil and steel plate. In order to prevent bumps and injuries, special spreaders must be used during loading and unloading.