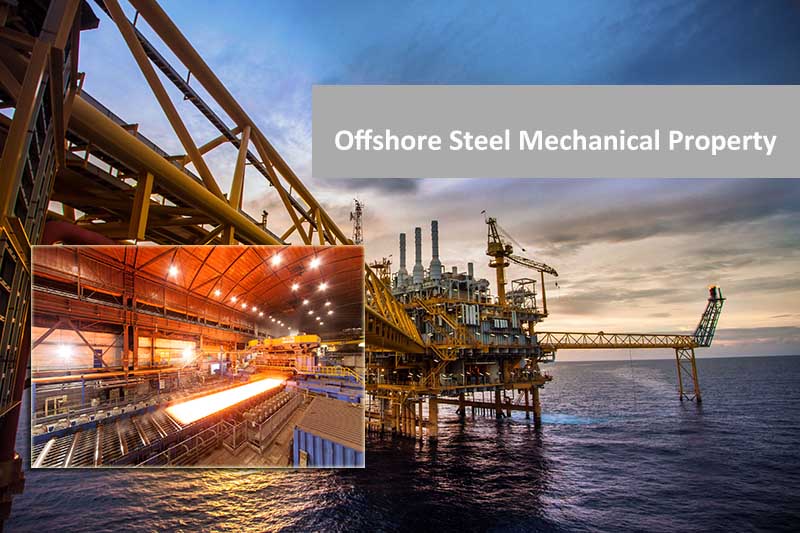 Performance Requirements for Offshore Engineering Steel
As the offshore platform is immersed in seawater all the year, it has to withstand all kinds of serious sea conditions, steel it uses can be classified into weathering steel which has high corrosion resistance. Therefore, the technical indexes of steel for offshore platforms are extremely high, it requires high resistance to atmospheric corrosion and seawater corrosion, as well as good mechanics and processing properties. Performance requirements for steel for offshore platforms include:
It has high strength and resists wind current impact above the water surface. It has good resistance to laminar tearing and avoids tearing of steel when it is subjected to external force in the z direction;
It has good low-temperature impact performance, and some steels for offshore platforms need to have good impact performance in -60 °C environment, and can be used in extremely cold environments;
It has good welding performance, and the welded joint performance has the same or similar mechanical properties as the base metal, ensuring the safety of the overall structure of the offshore platform;
Steel purity requirements. Steel needs to have very low content of impurity elements such as P and S, and has high requirements on the shape, type and distribution of inclusions, avoiding the fatigue failure of the offshore platform when it is affected by typhoon and current movement, and guaranteeing security for life and treature.
Requirements for corrosion resistance. For OCTG steel structure has been exposed to salt spray, moisture and seawater for a long time, it is subject to the violent electrochemical corrosion caused by the erosion of seawater and marine organisms. The paint film is prone to severe saponification and aging, resulting in very serious structural corrosion. The mechanical properties of the structural materials are reduced, the service life is shortened, and because they are far from the coast, they cannot be repaired and maintained regularly as ships. Therefore, the requirements for its corrosion resistance are higher.
In response to a series of structural fractures and disasters occurring in marine structures, the international engineering professionals has put forward requirements for the production and application of crack-resistance steel plates, and relevant international standards are being formed and promoted.