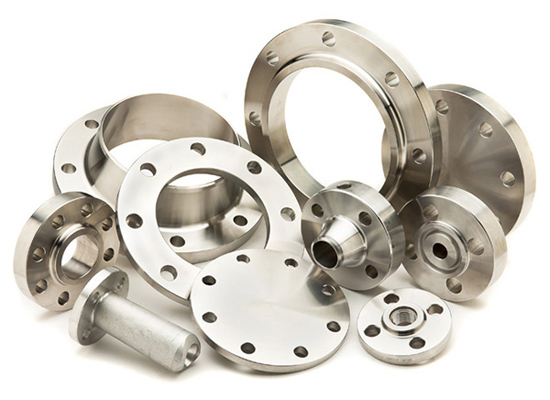 ---
Steel Material: Carbon steel, Stainless steel, Alloy steel.
Product type: blind flange, slip on flange, weld neck flange, lap-joint-flanges, socket-weld-flanges, threaded-flange.
Surface treatment:Anti-rust oil, clear lacquer, Black lacquer, Yellow lacquer, hot-dipped, electrical galvanized.
Delivery state: Normalizing, Annealing, Quenching, Tempering.
Steel standard
Steel grade
ASTM A335/A335M
P5
P9
P11
P22
P91
ASTM A213/A213M
t2
t5
t9
t11
t12 t22
DIN 17175-1979
ST35
ST35.8
ST37.8
ST45.8
JISG3467-1888
ST22
ST23
ST24
ST25
ST26
JISG3458-1988
STPA 12
STPA 20
STPA 22
STPA 23
STPA 24
ASTM A333/ASME SA333
G1
G3
G6
---
Product Description:
Flange is the part that connects pipes, pumps, valves or other parts in building piping system. It also gives conveniences like easy access for cleaning, inspection or modification. Flanges are usually installed in 2 ways-welded or screwed. Flanged joints are consisted of two flanges bolting together with a gasket functions as the sealing part.
Agico can provide various types of industrial pipe flanges which are suited with pipe systems of different application areas, you also can have the customized flange product(galvanized pipe flange) with your own drawing.
---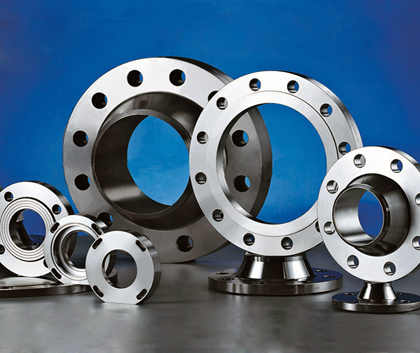 Carbon Steel Pipe Flanges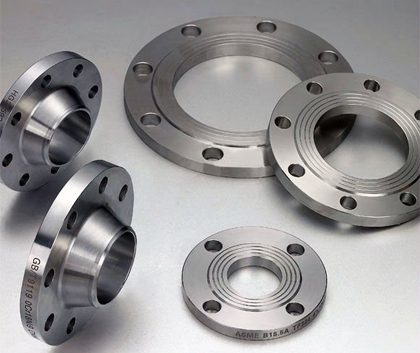 Stainless Pipe Flanges
---
Application:
Slip-On Flanges:
Featured with lower accuracy requirement in cutting pipe to length, slip-on flanges have lower production cost than weld neck flange, it also has the advantage of easier alignment in assembly. Compared with weld neck flange, it has about 2/3's strength with internal pressure, which leads to shorter fatigue life. Dimension of Slip-on flanges: 1/2" to 2½" sizes in 1500lbs standard.
Threaded Flanges:
Threaded flange can be assembled firmly with no welding treatment, it is mostly used for special applications like high and low pressure devices, alloy steel flange has higher strength property. Temperature change, bending stress, cylclic conditions may lead to leakages for threaded flange.
Weld Neck Flanges:
Weld neck flange shape is featured with a tapered hub, where the butt-jointed seam gradually transit to steel pipe, and it ensures the reinforcement and dish resistance properties. It is manufactured for fierce conditions like high pressure, high temperature or cold environment.
Blind Flanges:
Blind flange is used to seal off the openings and ends of pipes, valves and pressure vessel, the design made it with maximum stress force at the center area, it is able to handle high stress conditions.
Socket Weld Flanges:
Socket weld flange is mostly used in high pressure piping, it has smaller diameter. Internal welding make it even stronger than slip on flange with double welding treatment. It's main application field is chemical industry pipe.
Lap Joint Flanges:
Lap joint flange is always used with lap joint stub, it can fit with various material pipes-carbon and low alloy steel pipe which there is need for disassemble, cleaning and inspection. It shall not be used in large bending stress conditions.