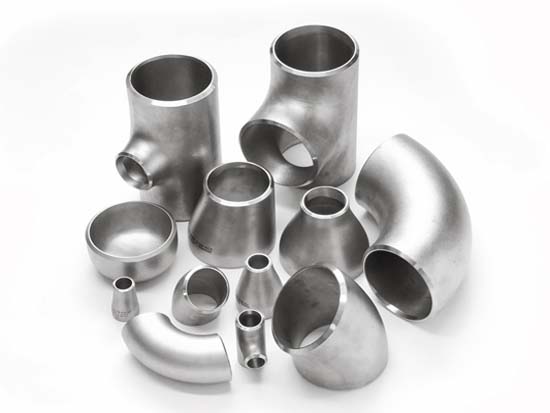 ---
Standard: ASTM, DIN, JIS, DB.
Material: Carbon steel, Alloy steel, Stainless steel.
Delivery state: Carbon steel pipe fitting: Black painting, varnish paint, anti rust oil, hot galvanized, cold galvanized, 3PE, etc. Stainless steel pipe fitting: Polishing, Sand-blasting.
ASTM
Carbon steel:(ASTM A234WPB, A234WPC, A420WPL6.)
Stainless steel:(ASTM A403, WP304, 304L, 316, 316L, 321.1Cr18Ni9Ti, 00Cr19Ni10, 00Cr17Ni14Mo2.)
Alloy Steel: (A234WP12, A234WP11 ,A234WP22 ,A234WP5, A420WPL6, A420WPL3.)
DIN
Carbon steel: St37.0, St35.8, St45.8;
Stainless steel:1.4301, 1.4306, 1.4401, 1.4571;
Alloy steel:1.7335, 1.7380, 1.0488(1.0566);
JIS
Carbon steel:PG370,PT410;
Stainless steel: SUS304, SUS304L ,SUS316 ,SUS316L, SUS321;
Alloy steel: PA22 ,PA23, PA24, PA25, PL380;
DB
0#, 20#, 20G, 23g, 20R, Q235, 16Mn; 16MnR, 1Cr5Mo; 12CrMo, 12CrMoG, 12Cr1Mo.
---
Product Description:
You can find all specifications and grades of pipe fittings for industries like Chemical, Pharmaceutical, Food & Beverage, Petroleum Refinery, Oil & Gas, Power Generation, Cement, etc. According to steel material, pipe fitting is classified as carbon steel pipe fitting, alloy steel pipe fitting and stainless steel pipe fitting.
Application range:machinery, petroleum, chemical, boiler, electric power, shipbuilding, construction, etc.
---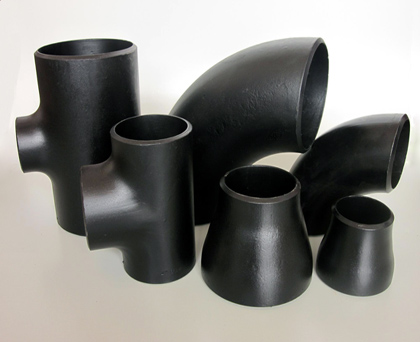 Carbon steel pipe fitting
Alloy Steel Pipe Fitting
---
Application:
Elbows: Elbow is mainly used for bends connections in pipeline construction. It is the most frequently used part among pipe fittings. In pipeline, it takes about 75%. It is produced by different forming processes for the elbows with different materials or wall thickness. Forming processes for seamless elbows are stamping, thrust, extrusion.
Bends: Bend is used to change pipe direction. It is mostly used in long distance pipeline transition requirements, usually bends dimension are produced according to customer design. Bends consist of 3D,5D,7D even 12D series.
Tee: A tee is also called triplet, three way and "T" pieces and it can be used to either combine or split a fluid flow. Most common are tees with the same inlet and outlet sizes, special product 'reducing' tees are available too, it is used for the purpose of controlling pipe volume.
Reducer: Reducer is used in line pipe where the pipe size need to be enlarged or reduced, it has 2 types:
Concentric reducer: a central axis (centerline) exist between the large and small section.
Eccentric reducer: the central axis has different (offset) between large and small section. Concentric reducer is most commonly used and often eccentric reducer used in piping in about pump and piperack area.