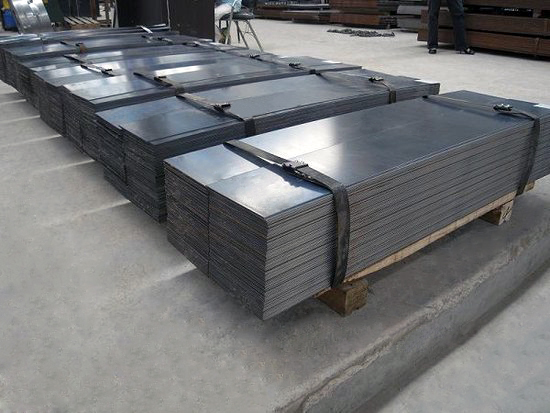 ---
Steel standard: GB/T1591-94, JIS G3106, JIS G3101, DIN17100, ASTM A572M, EN10025.
Delivery state: steel plate can be hot rolling, controlled rolling, normalizing, annealing, tempering, NT and hardening and tempering.
Steel Standard
Low Alloy Steel Grade
GB/T1591-94
Q390(A,B,C,D,E)
Q420(A,B,C,D,E)
Q460(C,D,E)
-
-
GB/T16270
Q500(D,E)
Q550(D,E)
Q620(D,E)
Q690(D,E)
-
JIS G3106
SM490(A,B,C)
SM490Y(A,B)
SM520(B,C)
SM570
-
JIS G3101
SS490
SS540
-
-
-
DIN 17100
St44-3
St52-3
St50-2
St60-2
St70-2
DIN 17102
StE315
StE355
StE380
StE420
StE460
ASTM A572M
Gr42
50
60
65
ASTM A633M
A
C
D
EN10025
S275(JR,J0,J2G3,J2G4)
S355(JR,J0,J2G3,J2G4,K2G3,K2G4)
E295,E335,E360
S275N,S275NL,S355N,S355NL
EN10113
S275N
S275NL
S355N
S355NL
S460NL
---
Product Description:
Agico supplies 3 major types of low alloy steel plate for structural purposes(hgih strenght and medium strength): 16Mn, 15MnVN and low-carbon bainitic steel. Main standard include GB/T1591-94, JIS G3106, JIS G3101, DIN17100, ASTM A572M, EN10025, etc.
16 mn is a major steel grade of high strength low alloy steel plate in most industries, The consumption of this type is very large. Its intensity is higher than the ordinary carbon structural steel Q235 by 20% ~ 30%, atmospheric corrosion resistance by 20% ~ 38%.
15 MNVN is mainly used as medium strength steel plate. It is featured with high strength and toughness, good weldability and low temperature toughness and is widely used in the manufacture of Bridges, boilers, ships and other large structures.
Strength level is above 500 Mpa, low carbon alloy steel plate is not able to meet the requirements, low carbon bainite steel plate is developed. Added with elements such as Cr, Mo, Mn, B, to help steel plate in forming bainite organization, makes it with higher intensity, plasticity and good welding performance, it's mostly used in high pressure boiler, pressure vessel, etc.  
Alloy steel plate is mainly used for building bridges, ships, vehicles, boiler, pressure vessel, oil pipelines, large steel structure.
---
Performance requirements:
High strength: its yield strength is more than 300 mpa.
High resilience: requirements elongation is 15% ~ 20%, the impact toughness at room temperature is greater than 600 kj/m ~ 800 kj/m. For large welded components, but also requires a high fracture toughness.
Good weldability and cold forming performance.
Low ductile-brittle transition temperature.
Good corrosion resistance.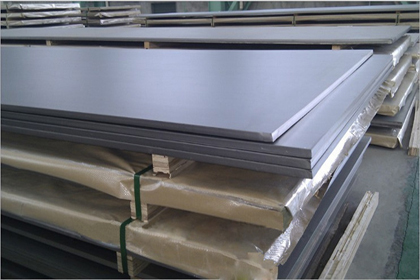 ASTM A633 Alloy Steel Plate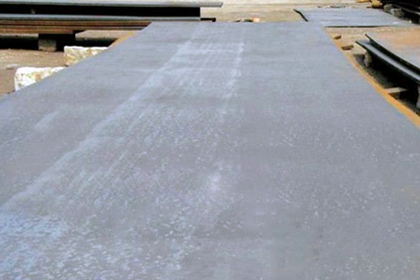 ASTM A 572 Steel Plate Stock
---
Application:
GB/T1591-94: High strength low alloy structural steels.
GB/T16270: Carbon and Low-alloy High-strength Steel Plate.
JIS G3106: High Strength Structural Steel Plate used in Construction of Bridges, Highway Construction and Other Engineering construction.
JIS G3101: high strength steel sheet used in building ship, bridge.
DIN 17100: Steel sheet under EN standard which is used to build ship, bridge, belongs to high strength sheet.
DIN 17102: High strength steel sheet in production of reactor, heat exchangers, separator, cans, gas tank, nuclear reactor pressure vessel, boiler, etc.
ASTM A572M: High-Strength Low-Alloy Columbium-Vanadium Structural Steel.
ASTM A633M : High-strength low-alloy structural steel plates for welded, riveted, or bolted construction.
EN10025: Hot rolled products of structural steels.
EN10113: Hot-rolled products in weldable fine grain structural steels.