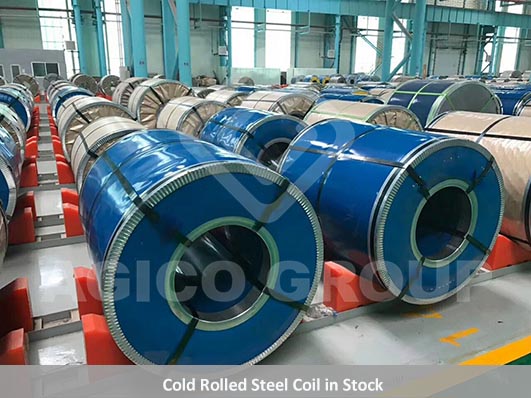 Cold Rolled Steel Coil Specification:
Steel Grade: SPCC、SPCD、SPCE,Q195,Q235,DC03、DC04、DC05,HC260LA、HC380LA、HC420LA,HC260P、HC300P,HC260Y
Dimension: Thickness: 0.5~2.0mm; width: 800-1430mm
Delivery State: Cold Rolled
Steel Standard: JIS G3141, EN10130, EN10268, GB/T5213
Fabrication Service: Uncoil Steel Sheet; Slit Steel Coil
Why Choose AGICO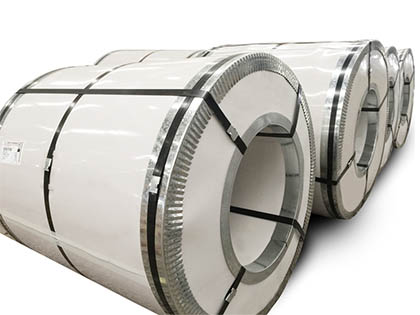 ANSON STEEL supplies Cold Rolled Steel Coil Product suitable for wide Applications, main standard include JIS G3141, EN10130, EN10268, GB/T5213.
Cold rolled steel coil can be slit into any size with a width of ≤1430mm(coil slit) according to customer's requirements; it can also be uncoiled and cut to length(cold rolled steel sheet) ,
our steel mill is equipped with high class uncoiling and straightening production line to guarantee the product quality. Custom package is also available.
Contact us for more details if you are interested!
Cold Rolled Steel Coil Material Types:
Low Carbon Steel: DC01、DC03、DC04、DC05
Low Alloy High Strength Steel: HC260LA、HC380LA、HC420LA
High Strength Steel (containing P): HC300P
High Strength IF Steel: HC260Y
Surface Quality for Cold Rolled Steel Coil:
| Surface level | Code | feature |
| --- | --- | --- |
| General surface | FB | The surface is allowed to have a small amount of defects that do not affect the formability and coating and plating adhesion, such as slight scratches, indentations, pitting, roll marks, and oxidized colors. |
| Advanced surface | FC | The better side of the two sides of the product has no visible defects visible to the naked eye, and the other side should at least meet the requirements of FB. |
| Super advanced surface | FD | The better side of the two sides of the product should not have defects affecting the appearance quality after painting or the appearance quality after plating, and the other side should at least meet the requirements of FB. |
Cold Rolled Steel Coil Application Field:
Automobile industry: automobile chassis system, including suspension parts such as girders, auxiliary beams, front axles, rear axles; wheels, including hubs, spokes, etc.; compartment panels and compartment floors of various trucks; and bumper bumpers and ring gears, Brake brakes and other small parts inside the car.
Light industrial appliances: the casing of the compressor, the bracket, the water heater liner, and so on.
Machinery industry: textile machinery, mining machinery, and some general machinery.
Household appliance industry: mainly used in the production of refrigerators, washing machines, freezers, air conditioners, microwave ovens, water heaters, range hoods, rice cookers, electric ovens and other products.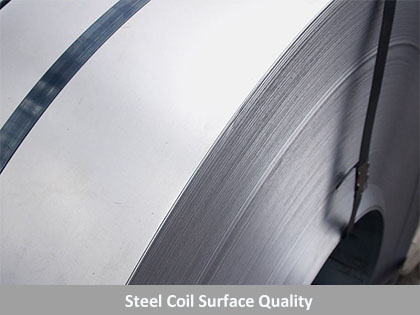 Other industries: daily enamel, office furniture, security doors, electronic components, daily hardware, oil drums, packaging materials, radiators, coolers, bicycle parts, various welded pipes, electrical cabinets, highway guardrails, supermarket shelves, Warehouse shelves, fences, iron ladders and various stampings.
GB/T5213-2008 Application:
| Steel Grade | Application |
| --- | --- |
| DC01 | General Use |
| DC03 | Drawing |
| DC04 | Deep drawing |
| DC05 | Deep drawing |
| DC06 | Ultra deep drawing |
| DC07 | Ultra deep drawing |
JIS G3141 Equivalent Steel Grade:
| GB/T5213-2008 | EN 10130-2006 | JIS G3141-2005 | ISO 3574-1999 | ASTM A1008M-07 |
| --- | --- | --- | --- | --- |
| DC01 | DC01 | SPCC | CR1 | CS Type C |
| DC03 | DC03 | SPCD | CR2 | CS Type A,B |
| DC04 | DC04 | SPCE | CR3 | DS Type A,B |
| DC05 | DC05 | SPCF | CR4 | DDS |
| DC06 | DC06 | SPCG | CR5 | EDDS |
| DC07 | DC07 | — | — | — |