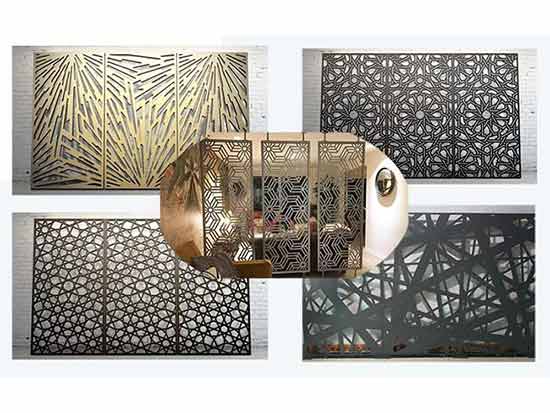 ---
Introduction Of The Laser Cut Screen Panel
Laser cut screen panel is fabricated by CNC machine. With the features of beauty, privacy, protection and sturdy, it is widely used as the room divider, wall decoration or ceiling decoration inside or as the enclosure, façade decoration, privacy wall panel, sunshade panel, decorative door outside. and it is customized accroding to client's requirements.
People now use laser cutting screen pannel to acheive intricate detail with it's eye catching design. AGICO supplies high quality laser cutting screen according to customers' design and brings your idea into your architect building. AGICO has developed a series of processings of finish treatment to make the laser cutting pannels with best decorative effect. Powder coating also provides a protective layer that comes in a wide range of colours to suit any home decoration.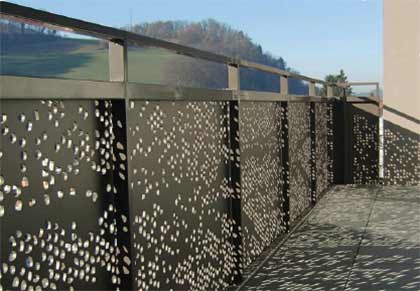 Laser Cut Metal Screen Application
| | |
| --- | --- |
| Material | Aluminum, Stainless steel, Copper, corten steel |
| Thickness | 2mm, 2.5mm, 3mm, 4mm, 5mm, 8mm, 10mm (or customized) |
| Surface treatment | Fluorocarbon spraying(PVDF), Powder coating, Spraying Painting |
| Size | 1m*2m, 1.22m*2.44m, 1.5m *3m |
| Pattern | According to customer's requirement. |
| Color | According to customer's requirement. |
Laser Cut Metal Screen Common Patterns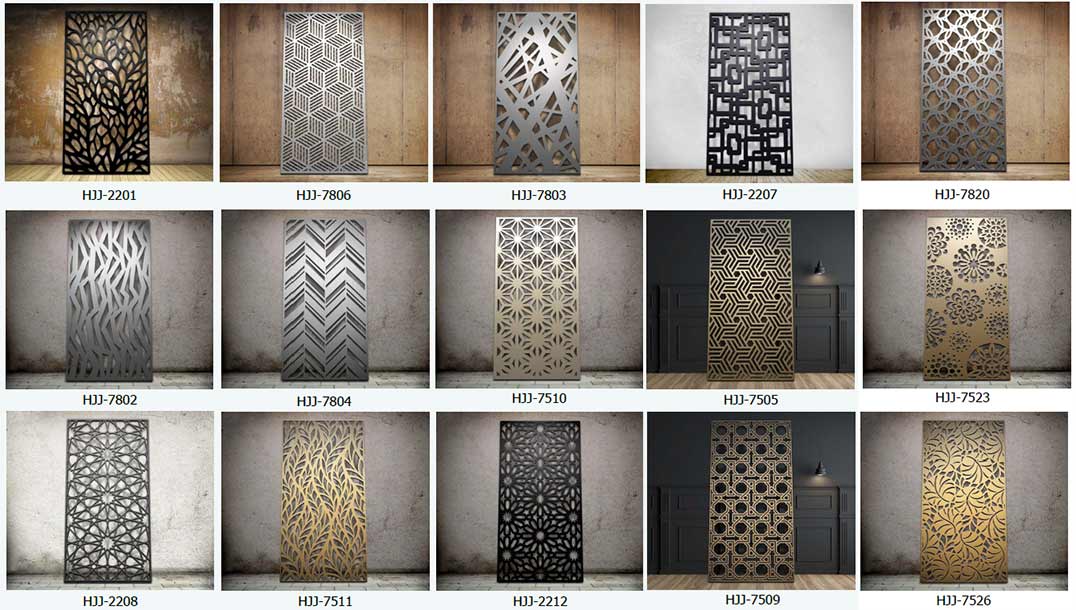 Privacy screen: Hide areas that requrire privacy and creat sectioned areas in a room or building.
Handrail screen: Our panels can be inserted into railings on stairs or balconies to make the railing more beautiful. These panels are workable for railings indoor as well as outdoor.
Window screen: Our panles can hide private areas in your home or business area, but also create shade in a more permanent way.
Wall cladding: A unique and district way to provide cladding to a building or space. Provide both protection and architectural aesthetics to our building or area.
Canopy screen: Provide shade to the outdoor sitting areas. They can also create dynamicans shifting shadows as the light moves in the day. Canopy screens make areas more standout value to your home and business area.
Room divider: Our panles can not only separate the room in different functional area, but also increase the aesthetics apperance.
Application Of The Laser Cut Panel
It can be used both residential and commercial spaces, customized according to clients requirements and shipped wordwide. Laser cut panel for room/ balcony divider is commonly seen at hotel, residential area, villa, park, house garden etc.
| Interior Options | Exteriors Options |
| --- | --- |
| Room Dividers | External art features Balcony Bal |
| Wall Features, Door / Window Shutters Balustrades | Balcony Balustrading, Garden Gates, Privacy Screens |