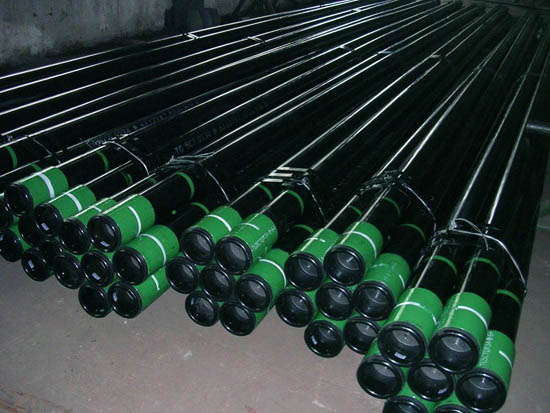 ---
Steel Standard: API 5CT
Dimension range for casing and tubing: Outside diameter (26.67 to 114.30 mm); wall thickness(2.87 to 9.65 mm).
Delivery state: Surface anti-corrosive treatment:bared, oiled, color paint, 3LPE; Tube and casing pipes ends: no swaging, threads and flanges.
Tubes testing: All tubing and casing pipes has passed ISO9001:2000 assessment and the API 5CT certification.
Mechanical Properties
Standard
Grades
Tensile Strength(Mpa)
Yield Strength(Mpa)
Elongation(%)
Hardness
API SPEC 5CT
J55
≥517
379~552
Check
-
K55
≥517
≥655
-
-
N80
≥689
552~758
-
-
L80(13Cr)
≥655
552~655
≤241HB
-
P110
≥862
758~965
-
-
---
Product Description:
Agico is one experienced oil and gas casing and tubing supplier in China, all casing and tubing products are manufactured according to the API 5CT with very comprehensive steel grades, API 5CT casing pipe and API 5CT tubing pipe are used for special applications are all available here.
Casing pipes supplied by Agico is mostly used in well structure building. Good quality casing pipe could ensure well structure stability, isolate water and sand from tube working area, so drilling, oil production and other operations can be taken with no contamination. Agico can provide you conductor casing pipe, surface casing pipe, intermediate casing pipe, production casing pipe.
---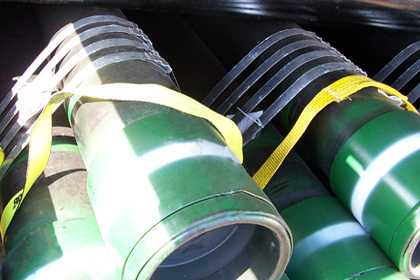 API 5CT Tubing Pipe
---
API 5CT Tubing Pipe Features:
Tubing pipe is the conduit through which oil and gas are brought from the producing formations to the field surface facilities for processing.
Tubing pipe must be adequately strong to resist loads and deformations associated with production and workovers.
Tubing pipe must be sized to support the expected rates of production of oil and gas.
Pipes that is too small restricts production and subsequent economic performance of the well.
Tubing that is too large, however, may have an economic impact beyond the cost of the tubing string itself, for the tubing size will influence the overall casing design of the well.