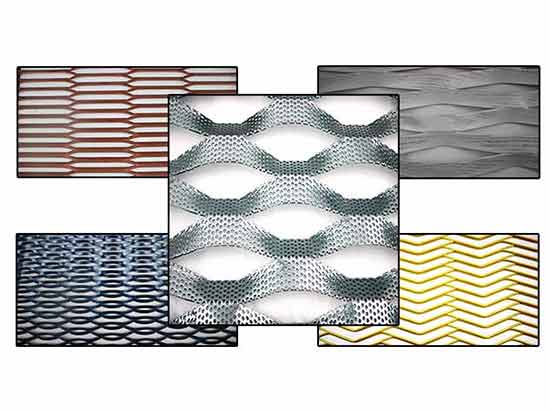 ---
What is Aluminum Expanded Metal
Aluminum Expanded Metal, expanded aluminum sheet (Expanded aluminium mesh) is a sheet product that has been slit and stretched to a wide array of diamond shaped openings, The surface comes in two types: raised and flattened. Flattened expanded aluminium mesh is with a flat and smooth surface formed by rolling a raised mesh. Aluminum Expanded Metal offers savings in weight and metal, free passage of light, liquid, sound, and air, while providing a decorative or ornamental effect.
Aluminum Expanded Metal Panel Specification:
Patterns
L.W.D (Long Way Diamond)
S.W.D. (Short Way Diamond)
Other shapes can be manufactured
Material types
1 series (alu≥99.5%):
aluminum 1060, 1050, 1100 (1060 model is most popular).
Ductility/stretch ability: 1series>3series>5series.
Toughness: 1series<3series<5series
Cost: 1series<3series<5series
3 series(include aluminum, manganese):
aluminum 3003
5 series(include aluminum, magnesium):
aluminum 5005 and 5052
Surface treatment
For Architectural and decorative use, there are mainly 3 types of finish treatment methods : anodizing, powder coating and PVDF.
Brand of coating
Jotun, Tiger, PPG, AKZO
AAMA2604 : 10 years warranty
All of the coatings we use are famous brand imported from abroad and and are satisfied with AAMA standard.
AAMA2605 : 15 years warranty
AAMA2606 : 20 years warranty
Other Service
Customized is acceptable.
Frame support and installation drawingare provided.
Application
The functions of aluminum expanded metal are very versatile. Openings formed in fabricating process allow air, sound, light and heat to pass through.
The decorative patterns are mainly used for aesthetic purposes such as building façade, interior ceiling, projection screen, canopy screen ,enclosure etc…
Aluminum Expanded Metal Panel Color: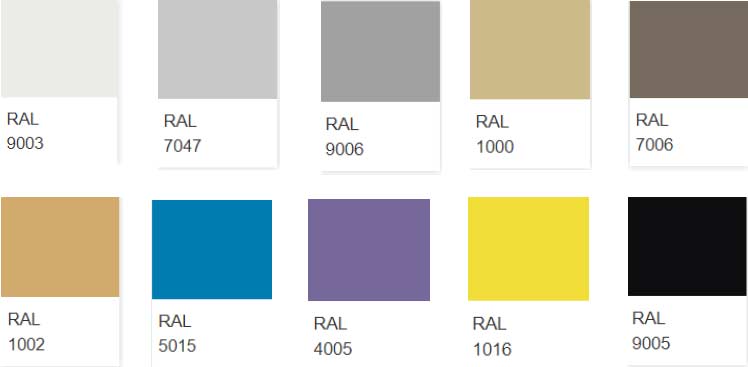 The fixing system is designed based on the mesh specification and actual site situation, it mostly functions as ceiling system and building facade, please contact our sales for detailed solution.
Fixing System (Ceiling System )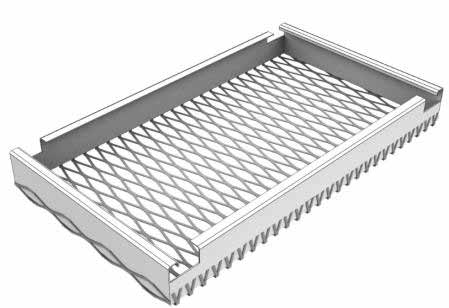 Aluminum Expanded Metal Panel upside pattern 1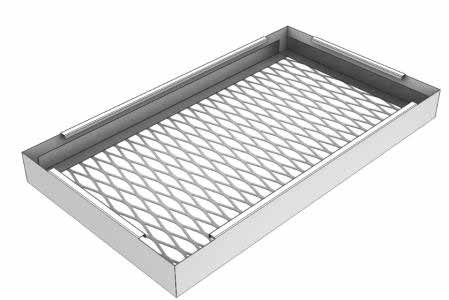 Aluminum Expanded Metal Panel upside pattern 2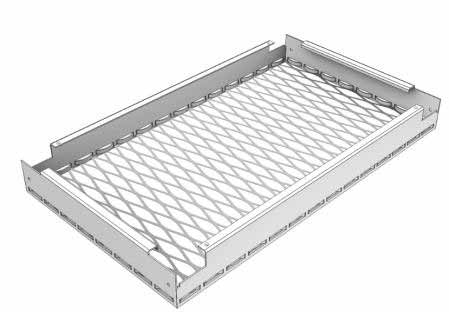 Aluminum Expanded Metal Panel upside pattern 3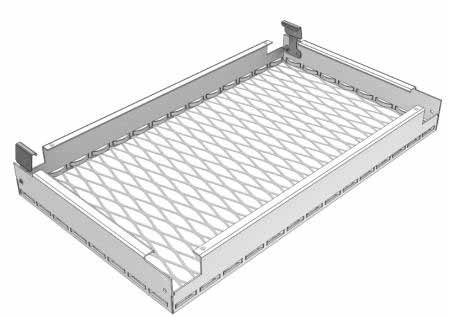 Aluminum Expanded Metal Panel upside pattern 4
Fixing System (Building Facade )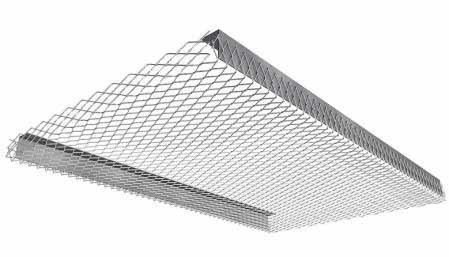 Aluminum Expanded Metal downside pattern 1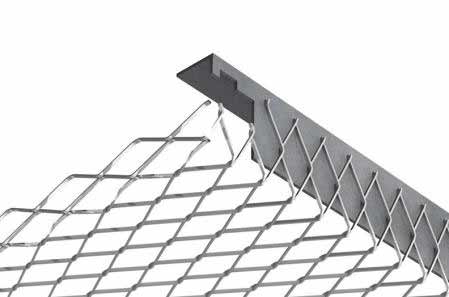 Aluminum Expanded Metal downside pattern 2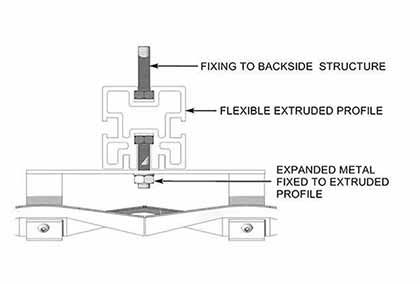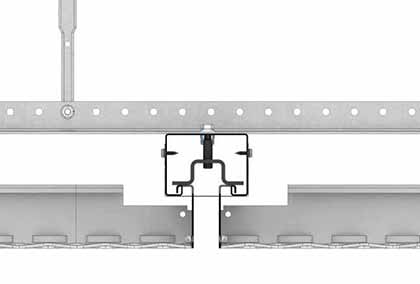 Popular Patterns show- Diamond Hole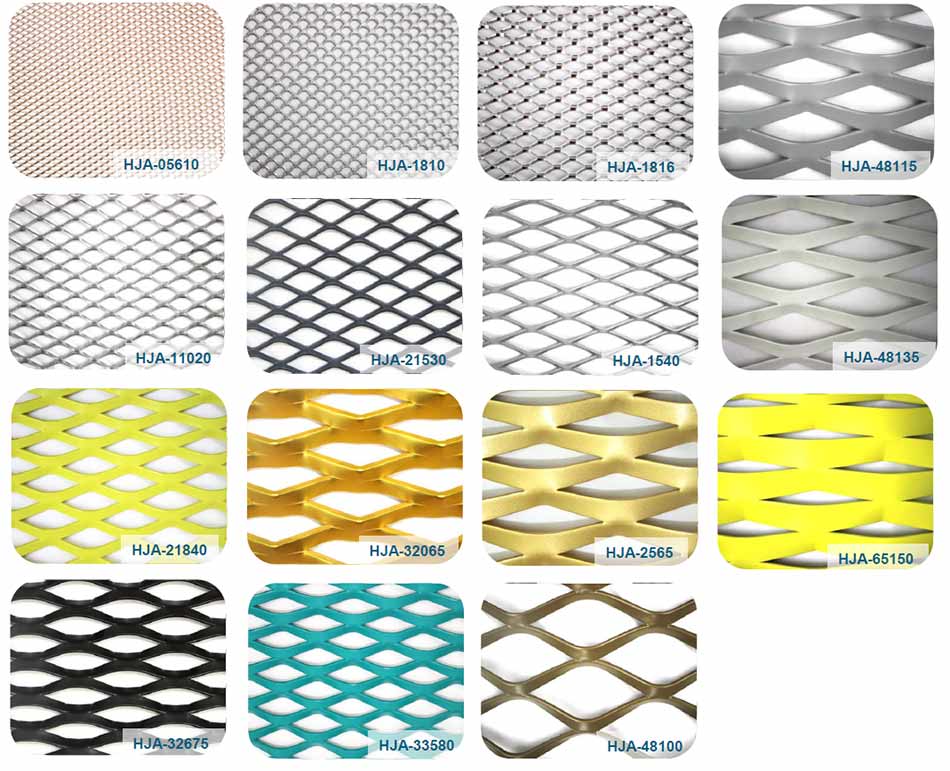 Popular Pattern Show- Hexagonal Hole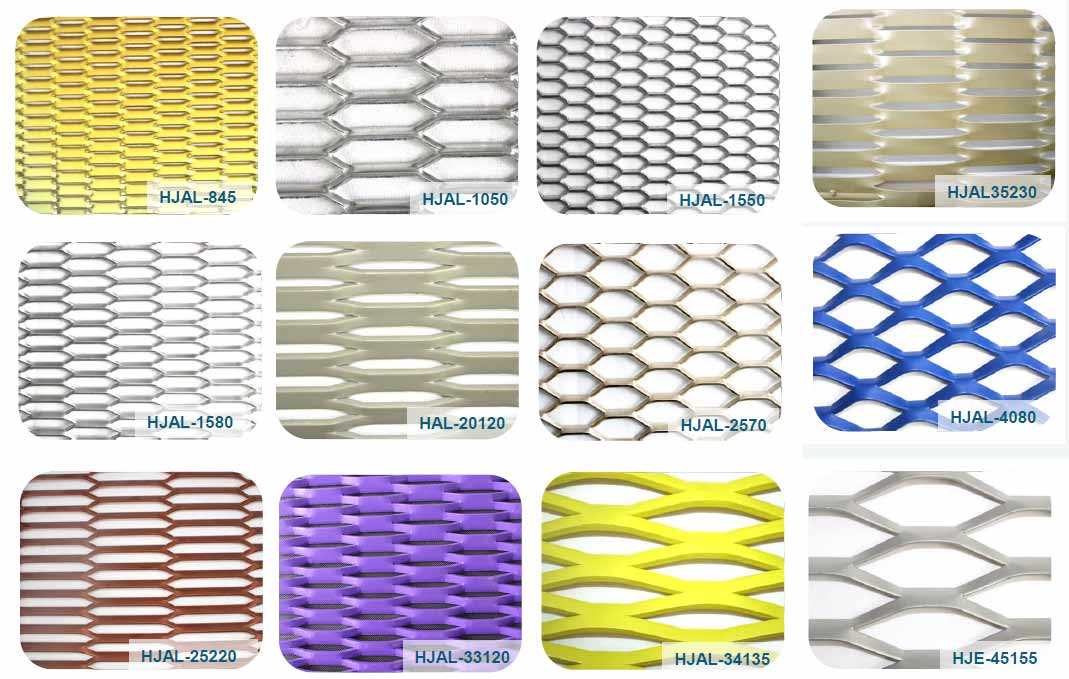 Popular Pattern Show- Irregular Hole/Pattern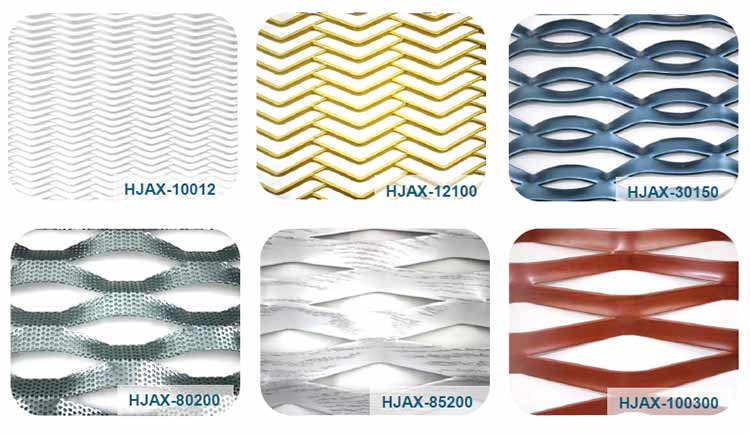 Features of the Aluminum Expanded Metal Cladding System
Beautiful appearance
Light weight and easy installation
Sturdy and durable
Allows for free passage of air, light, heat and sound
Corrosion resistance and long life-time.
Suitable for decorative and functional purposes
Aluminum Expanded Metal Production Process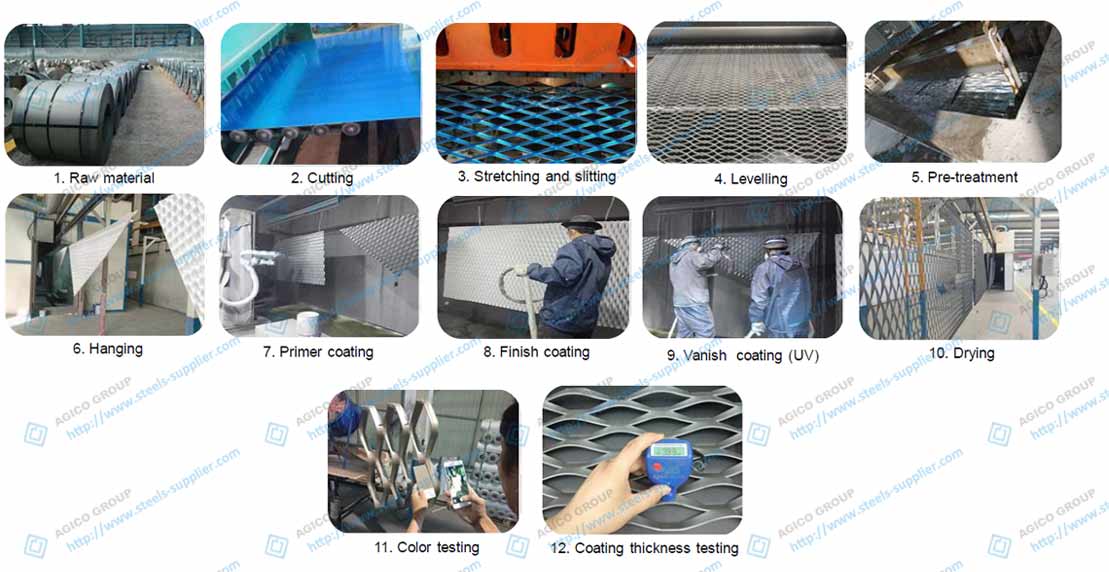 Aluminum Expanded Metal Application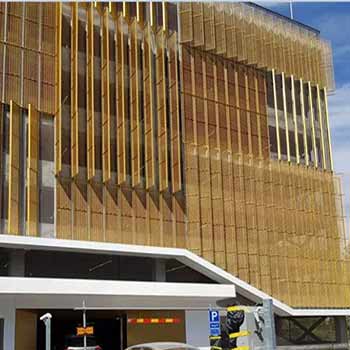 Building Facade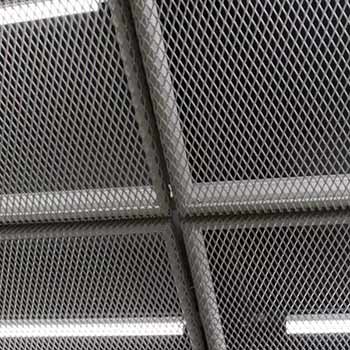 Interior celling
---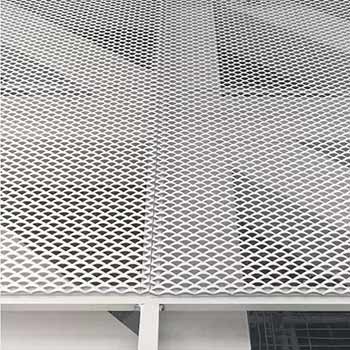 Protection Screen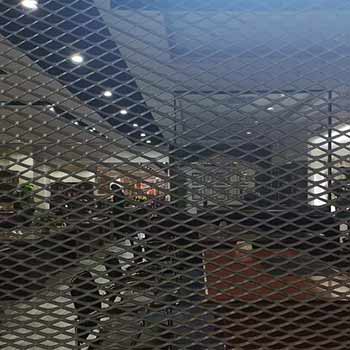 Wall Partition