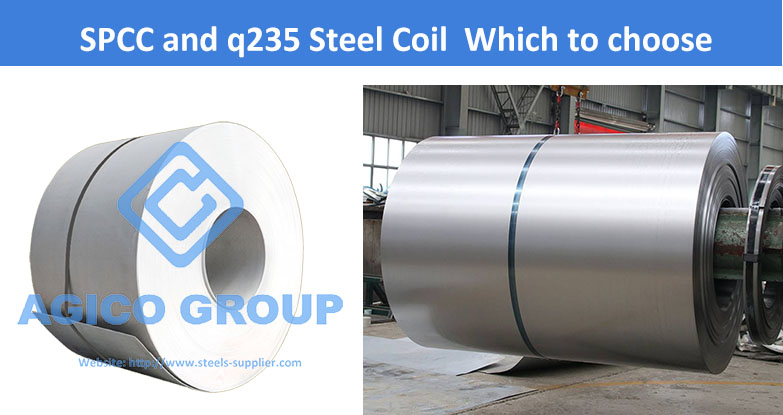 SPCC equivalent Steel Grade Q195-Q215
SPCC - indicates that cold-rolled carbon steel sheets and steel strips are generally used, which is equivalent to China's Q195-235A grade. The third letter C is an abbreviation for Cold Rolled. To ensure the tensile test, add T to the end of the grade to SPCCT. The Q235 ordinary carbon structural steel-Plate is a material of steel. Q represents the yield limit of this material, and the latter 235 refers to the yield value of this material, which is around 235 MPa.
Yield value decreases as the thickness of the material increases. Due to the moderate carbon content, the comprehensive performance is better, and the properties such as strength, plasticity and welding are better matched, so it is a most widely used steel grade.
Difference and Application of SPCC Coil and Q235 Steel Coil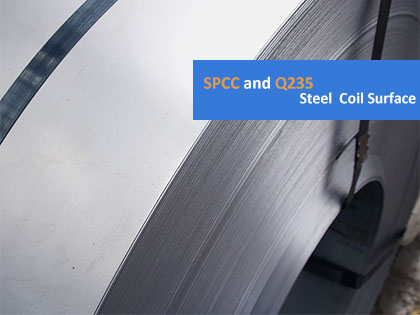 The difference: usually SPCC is cold-rolled process, the surface is smooth and beautiful, and the elongation performance is good; Q235 is generally hot-rolled and the surface is relatively rough.
Uses: SPCC is widely used in many fields, such as automobile manufacturing, electrical products, rolling stock, aviation, precision instruments, food cans, etc. Q235 is primarily used for a variety of mechanical and engineering structural parts operating at lower temperatures.
Q235 is the national standard (GB), and SPCC is the Japanese sign (JIS). Of course, the general construction materials use Q235. In fact, Q235 is not worse than SPCC, and it is common and easy to purchase. It is not necessary to use SPCC. As far as weldability is concerned, both of them are basically ordinary structural carbon steel. Therefore, it should be different from simple welding. If you study finely, spcc can be better. After all, spcc contains less carbon than Q235. Both belong to the low-benefit range and say that they are very good in terms of weldability.
Q235 is the national standard, ordinary carbon structural steel; carbon content is less than 0.22%. Therefore, since the Japanese JIS standard is stricter than the national standard, it can be considered that the mechanical properties of the SPHC steel sheet are superior to those of the Q235 steel sheet.