About AGICO Railway Company

Anyang General International Co., Ltd (AGICO) specialized in manufacturing and supplying railway products, including railway fishplates, railway fastening system, and related fastening parts for railroad construction. And with a history in resilient railroad fastener manufacturing, since 1958, AGICO has developed itself to a state-level and most competitive rail part supplier in China, especially with biggest DAILY rail clip and rail joint production capacity: 100,000pieces and 100MTS of rail joints.
Railway Product List: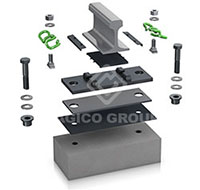 Click For Rail Fastener Specifications:
AGICO Business Scope in China:
About

70% market share

in China railroad industry.
Ranked No.1 in China State Railway Accessories Production System Competition.

Appointed CRCC manufacturer

for railway parts in China, qualified to bid for grant and medium rail projects.
With approved license from China's Railway Ministry.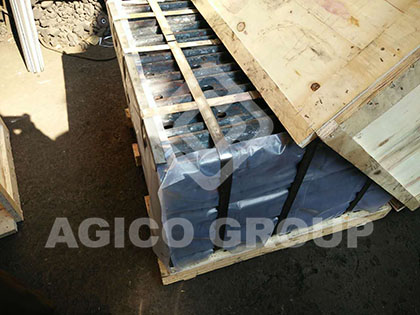 AGICO Business Scope Abroad:
With granted ISO9001-2000 certificate.
Various product type and

international standards

available with dies ready such as AREMA, BS, GB, UIC and DIN.
More than 50 export destinations in about 20 countries and areas.
Long term partnership with CRCC and CCECC for overseas railroad building projects as rail fastener supplier.
Signed cooperation agreements as rail track fastener supplier with 9 state rail corporations.
Customized products are available according to drawings and technical requirements.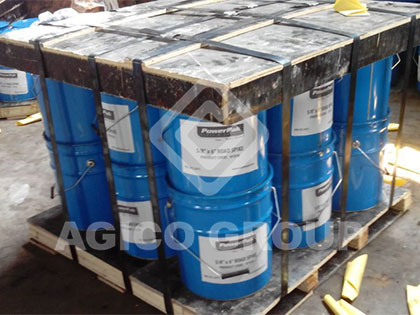 Why Choose AGICO:
Factory Advantage:
AGICO owns a total production area of over 60,000sq.m, including 30,000sq.m production mills and 10,000sq.m for warehouse. 10 production workshops are available for different product variety, such as steel rolling workshop; rail joint workshop; gauge baffle workshop; rail clip workshop; rail spike and bolt workshop; casting workshop for tie plates, rail anchors and shoulders; rail pad workshop; gauge tie rod workshop; anticorrosion workshop and maintenance workshop.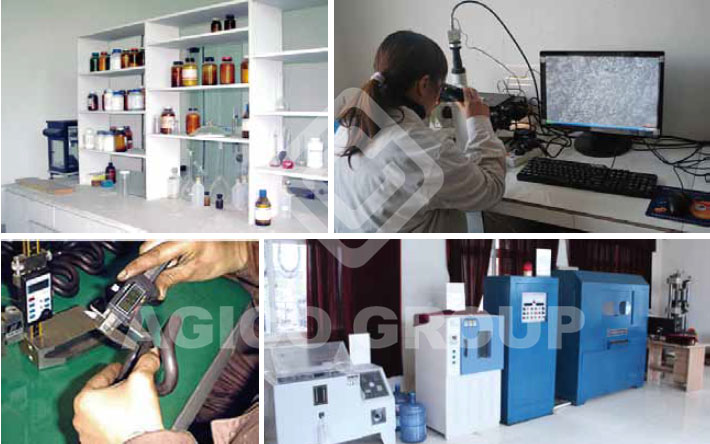 3 service systems for facility supply, transport and warehouse management, combined with 5 functional sectors including Quality Inspection Dept., Production & Technology Dept., Operation Dept., Financing Dept., and Administrative Office form a professional and orderly company structure. We own about 300 working staff, with 92 engineers and experts. Last year, by investing $10,000,000, we upgraded our testing and inspection facilities to be more modern and precise to guarantee the product quality.
Rail Fastener Workshops
Steel Rolling Workshop: we invested $4,000,000 in 2006 and built a fully automatic production line of 450# rolling machines of most advanced in China. Annual production capacity reaches up to 200,000MTS.
Rail Joint Workshop: we roll the structural steel for rail joints on our own, to be more cost-saving and quality controlled. A quality team is 24hours standby at the workshop in the process of quenching and tempering to ensure the 100% qualified of the produced rail joints according to standard requirements, to avoid any train passing dangers on the tracks with our products. 100MTS finished products can be completed daily.

Rail Clip Workshop: our technology was innovated and updated in 2008, to be equipped with most modern production lines for rail clips, from material cutting, medium frequency heating, 3-time punch forming, quenching, tempering, inspection to packing, to reduce labor force, increase work efficiency, and what's more important to improve the product quality but lower the cost. 100,000pieces rail clips can be produced daily.
Casting Workshop: $5,000,000 was invested in 2010 to build a most modern casting production line of fully automatic, with more advanced machining for precise product dimensions under better circumstances with less dust and noise. Main casting products including tie plates, rail anchors, rail shoulders, etc. Annual production capacity is over 60 million tons.