What is Hot Dip Galvanized Steel Sheet

The hot-dip-galvanized steel sheet is a pre-plated steel sheet obtained by hot-plating a layer of Al-Zn on both sides of a cold-rolled steel sheet of various strengths and thicknesses. It combines the physical protection and high durability of Al with the electrochemical protection properties of Zn.

Sometimes the surface layer has a high decorative bright silver color and a regular pattern, and has a embossing feeling.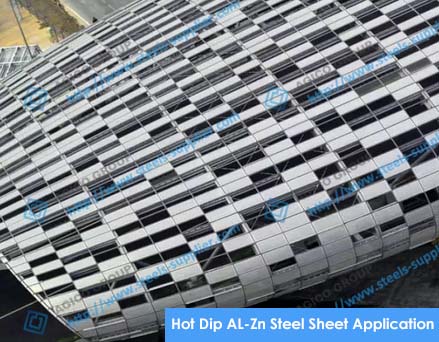 This process is very familiar to people. It is coated with a layer of protection on the substrate and has an aesthetic effect. Like the sunscreen protects the skin, the aluminum-zinc coating has a good protective effect on the steel plate, and a defect occurs. It is protecting the electrochemical protection.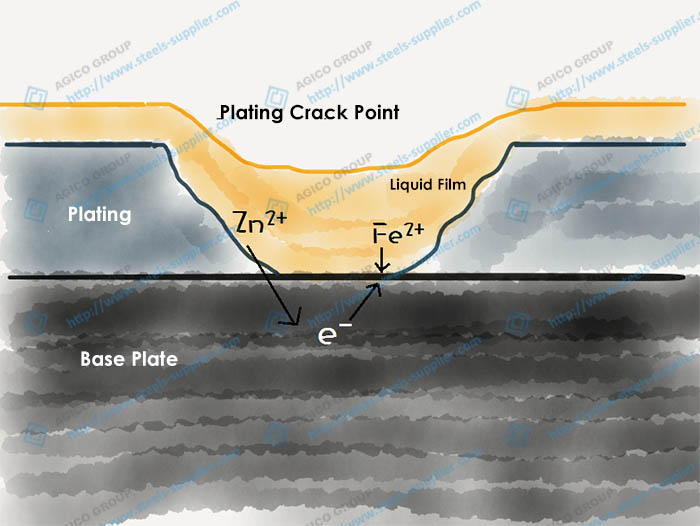 Advantage of Hot Dip AL-ZN Steel Sheet
As can be seen from the above description, the biggest advantage of hot-dip aluminum zinc is corrosion resistance, which is much higher than that of hot-dip galvanized steel sheets of the same thickness and high service life.
Compare the basic properties of various coating materials
| Property | AL | Hot dip galvanized aluminum (55%AL-43.4%Zn,1.6% Si) | Hot-dip aluminum zinc (Zn-5%AL) | Hot galvanizing (GI) |
| --- | --- | --- | --- | --- |
| Heat resistant | Good | Good | bad | bad |
| welding performance | bad | bad | average | good |
| Applicable properties with wet concrete | worse | worse | bad | good |
| Sacrificial anode protection | none | good | good | good |
| Service Life | good | good | average | average |
Heat resistance is also a major advantage: ordinary hot-dip galvanizing products, the use temperature is generally not more than 230 ° C, galvanized sheet can be used at 315 ° C for a long time. Compare the basic properties of various coating materials.
Some oven liners also use hot-dip aluminum-zinc plates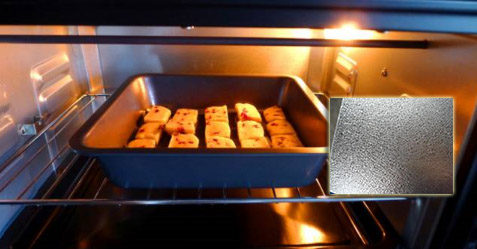 Highly reflective: The ability to reflect light and heat is twice that of hot-dip galvanized steel, so it is often used to make energy-efficient building materials.
Formability: It can meet general processing requirements such as roll stamping and bending.
Hot-dip aluminum-zinc plate has so many benefits, is there any use limit? Of course there is!
In an alkaline environment, hot-dip aluminum-zinc should be used with caution;
To avoid cutting hot-dip aluminum zinc directly on the construction site, it is best to use a trimming board;
The use of aluminum-zinc-plated materials should pay attention to drainage to prevent corrosion;
Avoid direct contact with moist cement, wood, lead, copper, graphite, etc.;
When processing and stacking, it is necessary to prevent the fingerprint film from being blackened by moisture and high temperature.
Common grades of AGICO Steel include DC51D+AZ, DC52D+AZ, DC53D+AZ, DC54D+AZ, S250GD+AZ, S300GD+AZ, S350GD+AZ, S5500GD+AZ, HX420LAD+AZ,contact agico for other grades info if you are interested.