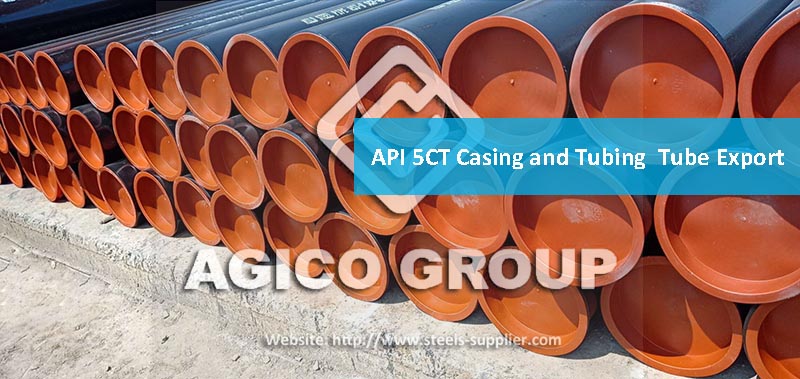 Oil and Gas Well Tubes Products
The casing and tubing steel grades in the API 5CT standard include:
Group 1(low and medium strength oil casing): H40, J55, K55, N80-1, N80-Q, R95
Group 2 (limit yield strength, suitable for sulfur-resistant hydrogen stress or carbon dioxide corrosion environment oil casing): M65, L80-1, L80-9Cr, L80-13Cr, C90, T95, C110
Group 3 (high-strength oil casing): P110 Group 4 (high-strength oil casings that limit hardness fluctuations): Q125
Non-API 5CT standard Casing and Tubing Tubes
None API 5CT standard casing and tubing steel grades include: 130, 140, 150, 160, 170, etc.
Tensile and Hardness Requirement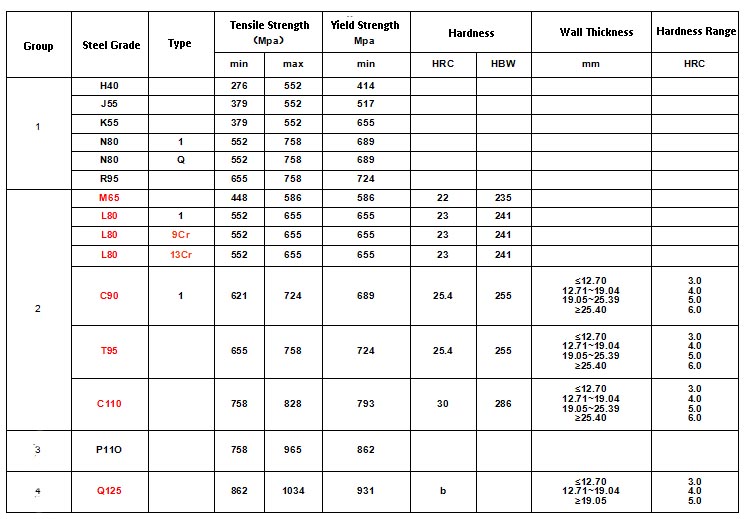 API SPEC 5CRA - Corrosion-resistant alloy seamless steel pipe for casing, tubing and couplings This standard gives a seamless casing for corrosion resistant alloys for acid and oil wells, in high CO2/H2S or H2S-containing oil and gas Performance requirements and recommendations for service in the environment. The dimensions, shape, technical requirements, experimental methods, inspection rules, packaging and storage methods of corrosion-resistant alloy seamless pipes are specified.
The purpose of the standard is to provide corrosion-resistant alloy seamless pipe standards for casing and tubing that have better corrosion resistance and are suitable for use in the oil and gas industry. It also includes requirements and recommendations for the selection and evaluation of materials for corrosion resistant alloys operating in oil and gas exploration and development in high CO2/H2S or H2S environments. The standard specifies the basic physical and chemical properties of corrosion-resistant alloy materials for casing and tubing, corrosion stress cracking, stress corrosion cracking and hydrogen induced cracking in CO2/H2S corrosive media, and technical specifications for delivery. The standard steel grades are: 65, 80, 95, 110, 125, 140.
The types of materials included in the standard are divided into 4 groups:
Group 1 ------ martensite or martensite / ferritic stainless steel;
Group 2 —— Ferritic-austenitic stainless steel (duplex steel or super duplex steel);
Group 3 ------ iron-based austenitic stainless steel;
Group 4 ------ Austenitic nickel-based alloy.
If you are looking for any octg related product: line pipes, casing and tubing pipes, sucker rods, etc, feel free to contact us now!