Shipbuilding Plate Delivered to Canada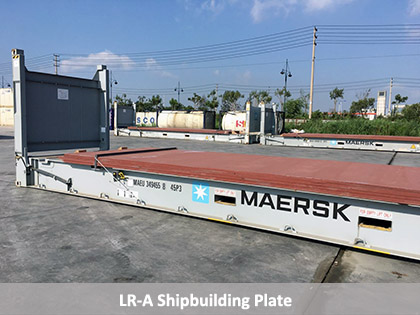 The Canada Customer dealing at the larger scale are using LR-A shipbuilding plate for various applications because of its outstanding quality. The shipbuilding plates LR/A thicknesses are 6mm, 8mm,10mm, 12.5mm, total amount is 460 tons. The length of steel plates are customized, ANSON provides service of delivering the plates as well as fabrication service for the specific application. Shipbuilding plate of LR series also include other grades: LR/B, LR/D, LR/E for general strength, LR/AH, LR/DH, LR/EH, LR/FH for high strength and extra strength applications.
Chemical Composition of LR/A Shipbuilding Plate:
Grade
Chemical Composition(%)
C
Mn≥
Si
P
S
LR A
0.21
2.5xC
0.5
0.035
0.035
Grade
Mechanical Property
Tensile Strength(MPa)
Yield Strength(MPa)
% Elongation in 2 in.(50mm) min
Impacting Test Temperature(°C)
LR A
400-520
235
22
20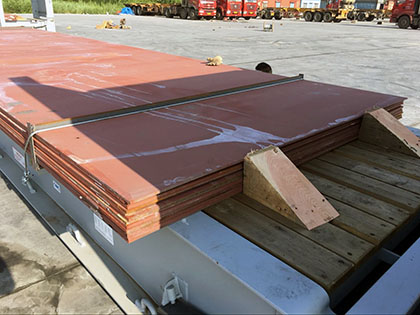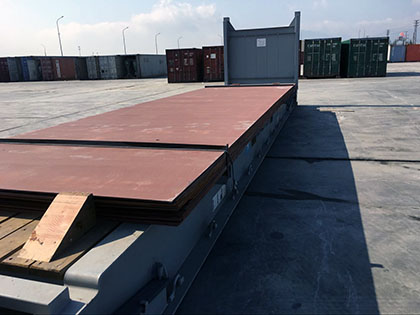 LR-A steel plates Delivery
This batch of LR/A Shipbuilding plates are prepainted and marked as customer required, if you need to buy shipbuilding steel plate, contact ANSON now!