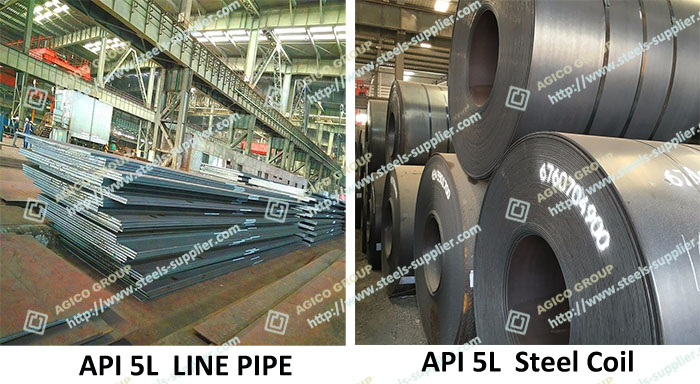 What is pipeline steel coil (steel plate)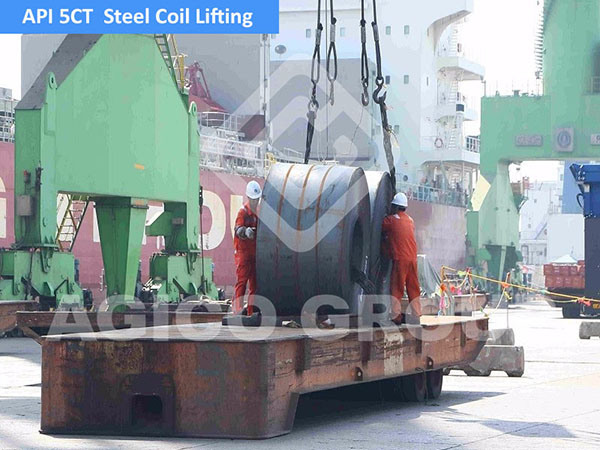 As we know octg pipes (line pipe or casing and tubing pipes) have two different manufacturing methods, seamless and welded. So pipeline steel plate is dessigned to be processed into welded line pipes, including ERW, LSAW, SSAW welding processes. And API 5CT pipes can also be made in welded ERW type, so pipeline steel plate and coils also covers these pipes. But welded api 5ct pipe is not always accepted, mostly, casing and tubing pipe are accepted in seamless types.
Why we use pipeline steel plate for making pipes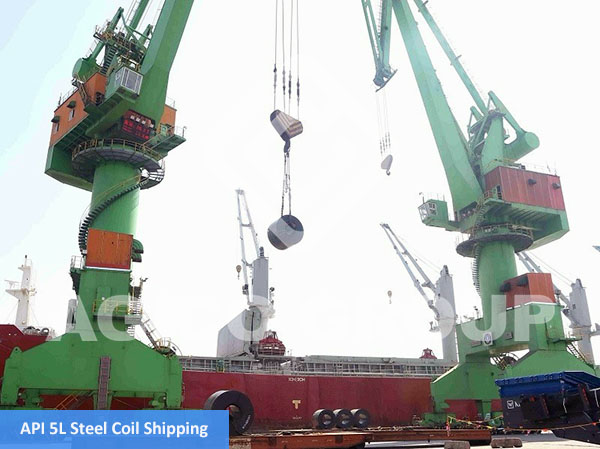 We all know that Seamless pipes doesn't have weld seam quality issues, it has stable qualities, while in some cases welded pipes are chosen in octg projects other than seamless pipes. The reason is like this: as oil and gas industry upgrades yield, large diameter line pipes are required, while there is a diameter limit for seamless steel pipe, and development of welded pipes could satisfy mechanical need of octg oil transmission system. Pipeline steel plate and pipeline steel coil are developed in manufacturing welded octg pipes.AGICO supplies pipeline steel plate grades from B, X42, X46, X52, X56, X60, X70, in PSL1 and PSL2 levels of pipeline steel plate.
Carbon steel Types for Pipeline steel plate and coils
API 5L, which is a carbon steel steel grade, can be analyzed by heat analysis, and other steel grades of octg pipes as astm a106, astm a53, etc. You can tell from these steel grades that pipeline pipes are mostly carbon steel material.
So what is carbon steel plate? To be simple, carbon steel plate is the steel that didn't contain any alloy steel elements. And pipeline steel plate is as one of the low carbon steel plate. Which the content value not exceed 0.26%. (When referring pipeline steel plate for sour services the carbon is less than general pipeline steel)
Grades under API Steel Plates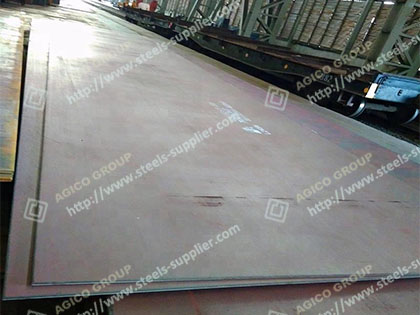 API 5L Gr.A Steel Plate
API 5L Gr.B Steel Plate
API 5L X42 Steel Plate
API 5L X52 Steel Plate/Sheet
API 5L X60 Steel Plate/Sheet
API 5L X65 Steel Plate/Sheet
API 5L X70 Steel Plate/Sheet
API 5L X80 Steel Plate/Sheet