Q355B steel Grade Released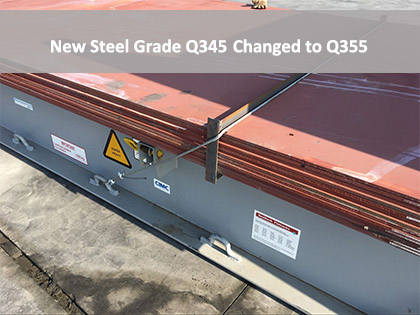 The recent release of the new GB/T 1591-2018 standard has caused a lot of heated discussion. Will it form an interoperability with the European standard S355 series? Do you want to increase the amount of alloy added like the new national standard for rebar? Will not cause another alloy to turn 10 times the price?
As we all know, China's steel production is the largest variety of rebar, followed by steel plate and sheet, and the largest percent of steel grade produced in the plate is Q235B, followed by Q345B. The biggest impact of the new GB/T 1591-2018 release is Q345B, because the output of other grades has little effect. According to what we said above, this change is in line with international standards. It can be told from the brand name, it is obviously in line with the European standard. Although it is based on ISO, in essence, in international trade, the S355JR steel plate production quantity is just like Q345B in China.
Why is it in line with the European standard? Compared with the European standard EN10025, it is known that not only the brand names are similar, but also the chemical composition and mechanical properties are similar. For example, the first element C, the old national standard B level is less than or equal to 0.20, and the same as the European standard JR level. 0.24, of course, this is only one of the reasons. There are other aspects and performances that are almost identical to the European standard. In other words, the largest quantity of S355 in the conventional trade, the national standard and the European standard can already be equal.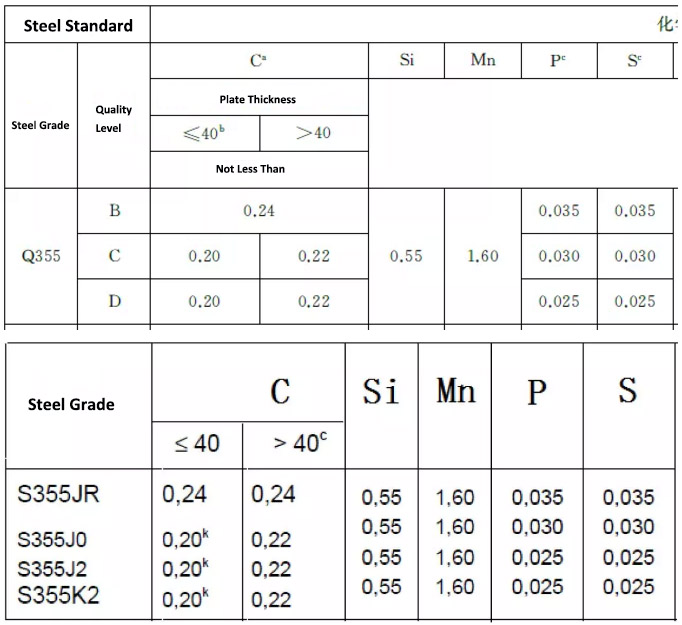 Q355B Equivalent to S355
In terms of use: CEIBS has cooperated frequently in many fields in recent years. Many projects have come to purchase steel in China, and different standards will cause a lot of trouble. For example, the purchase of S355JR steel, most of which must be ordered from steel mill, and after the implementation of the new national standard The S355JR can be directly replaced with the Q355B. It can be said that the zero difference is docked, as long as the design strategy is slightly changed.
Future of Q355B Steel
Production: Although the demand for European standard products has gradually increased in recent years, due to different standard systems, different composition properties, production organization and its inconvenience, resulting in increased production costs, and after this change, S355JR and Q355B can almost judge each other. For the plate, it is basically to change the warranty book. Unlike the previous two brands, it is impossible to judge each other. If the S355 stream is single, it can only be used when it is available, and the price will be much lower. The Q345 series is also different from other aspects of the European change. The European standard order can only be regenerated, and the new national standard is not only the B-level intercommunication, but also several other levels, such as S355J0, J2, etc.